View all generated Meta tags

Easily view all meta tags on your page

Find Missing Tags

We show you which tags are necessary and highly recommended

Very Correctness

We tell you which tags are correct and if there are any issues with the existing tags

Open Graph Tester and Viewer

Use the Meta Tag viewer to verify if your meta tags are correct or if any are missing.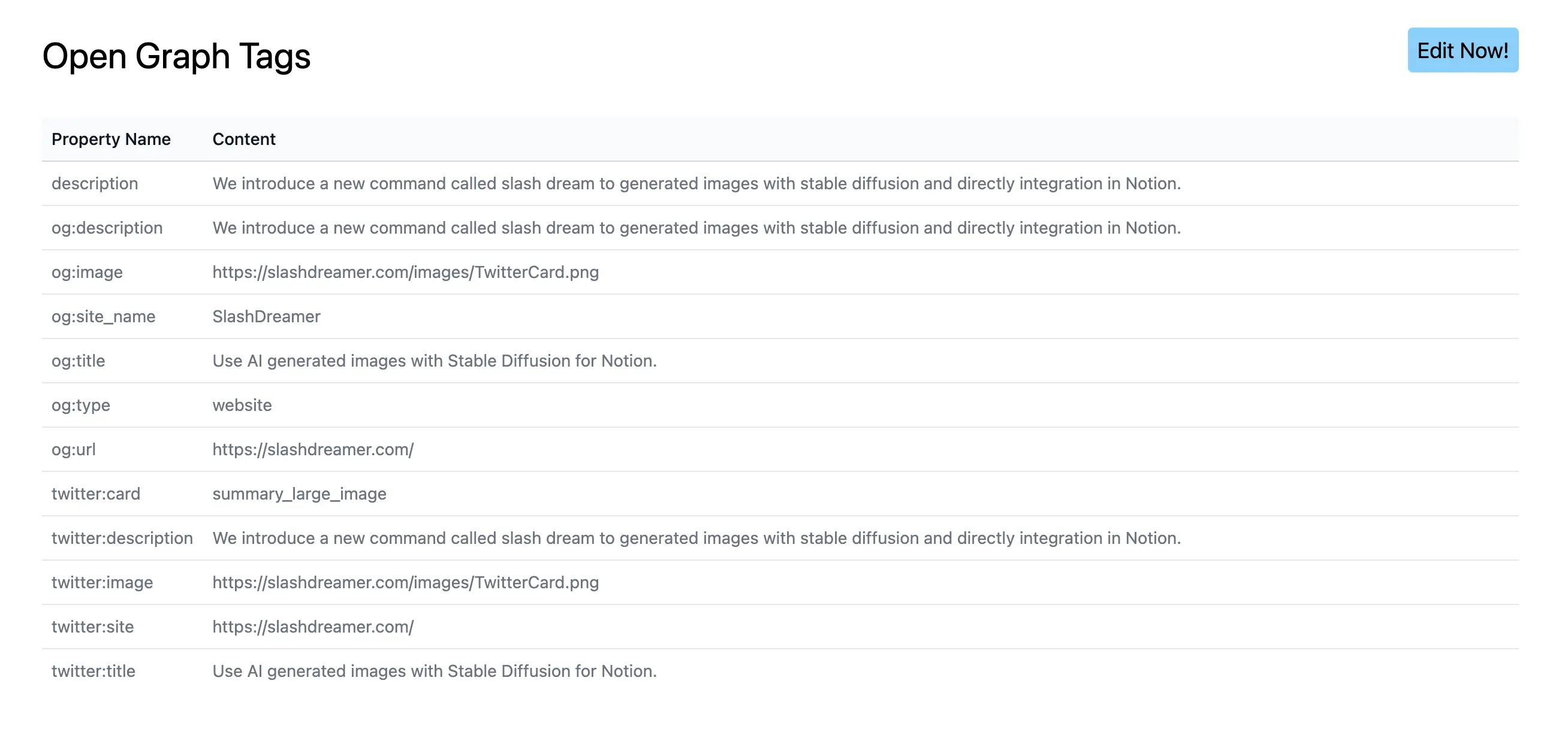 Select your meta tags and provide the values on a simple interfaces

Create a unique link for your set of meta tags.




Frequently Asked Questions
How long are the generated links valid?

The links will be deleted after a few hours they are generated. We will consider adding a permanent solution in the future.

How is this page different from other sites?

We could not find a project which does it, as we wanted. So we decide to write to develop this page. There are many sites which just provide the meta tags. Our goal is not to do that, our goal is to let you test the tags.

Do you offer refund?

No, your credit card is charged after 7 days trial period. If you cancel within 7 days, no amount is charged.

What does OG Tester stands for?

OG Tester stands for Open Graph Tester.

Who developed this project?

This project is mainly developed by Kiru. Checkout Kiru.io to discover more projects.

Why are Open Graph Meta Tags useful?

When sharing links on Social Media platforms like Twitter, Facebook or Telegram the social media preview images are generated using the opengraph meta tags you provided on your page.