How does it work?
Create a unique link
You go to Creator and provide your meta tags. Once you provide the meta tags, you can create a unique link. Visiting the unique links will give you a page with the meta tags you provided.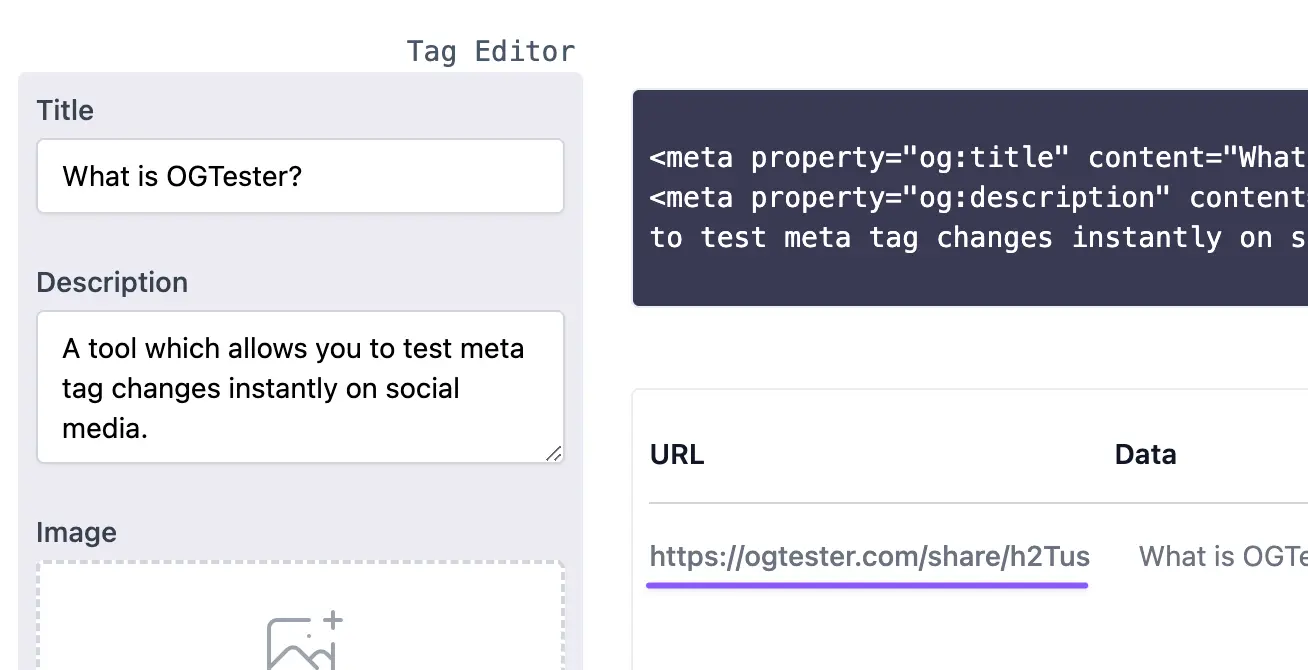 What does it look like?
WhatsApp
Telegram
Slack
Signal
Pricing
Pro version
The Premium version makes it easier to debug common Open Graph Mistakes.
What's included
Monitor URL access

Premium Support (48h response time)

Decide when to invalidate URL

Automatically monitor open graph tags
Frequently asked questions
How long are the generated links valid?

The links will be deleted after a few hours they are generated. We will consider adding a permanent solution in the future.

How is this page different from other sites?

We could not find a project which does it, as we wanted. So we decide to write to develop this page. There are many sites which just provide the meta tags. Our goal is not to do that, our goal is to let you test the tags.

Do you offer refund?

No, your credit card is charged after 7 days trial period. If you cancel within 7 days, no amount is charged.

What does OG stands for?

OG Tester stands for Open Graph Tester.

Who developed this project?

This project is mainly developed by Kiru. Checkout Kiru.io to discover more projects.

Do you share any data?

No information is shared with any provider.